How does it work?
Let's Play Cards is an online card game portal, which can be used at all units that have a browser. You log in with Facebook, and can from there invite your friends to play cards. You can also play with strangers, if you want.
In addition to card games, we in Let's Play Cards also have a different focus. We have a goal to get people to talk together and offers for that a video chat solution that runs simultanuosly to the game. Even if we now in "the new normal" are getting more and more used to being isolated, not everybody handles that well. Many people also have challenges when it comes to asking for help. When people then sits "around the card table" some hours, it can be that someone picks up hints that maybe one of the players might need help. Sometimes it is not much that is required to make the life a bit better for others. Maybe just the invitation to a card game is enough to make the day brighter for someone.
We have many games to choose between. All the traditional card games as Idiot, President, Casino, Spades and Go Fish amongst others.
You can also play with friends and family that lives in other coutries or speaks other languages. They will then get the game in their language (if it exst in the system) or in english.
Do you want to be part of this adventure?
We are seeking investors to Let's Play Cards. February 1st we start to present the project to possible investors.
The revenues and the popularity of online gaming is growing all over the world. LPC will have income from ad videos that are shown when there are natural breaks in the gameplay, and is thus not perceived as disturbing.In addition, there will be income from sponsors who arrange their own tournaments.
Revenue year 2 is estimated to be between € 1.7 million and € 86 million, with 15,000 sessions per day worldwide. There is a huge gap between those numbers, where the reason is that there are a lot of variables that come into play.
Contact us for a complete presentation. You will not regret it!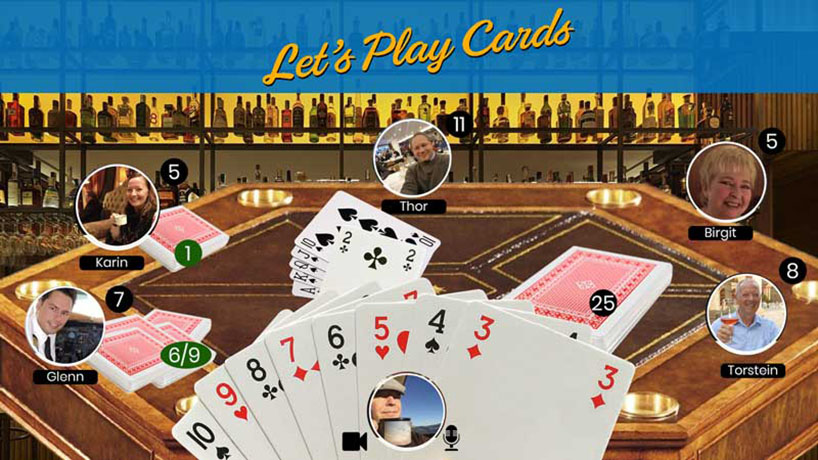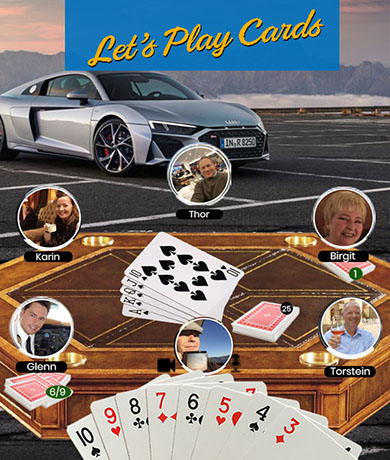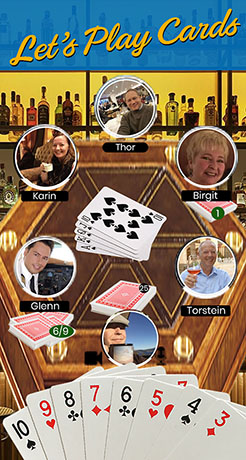 Feedback
When Covid came, this was a good idea. As our future may be now, the idea is EVEN BETTER! You can be social with several friends at the same time, even if you are actually sitting at home alone.
In a busy day, it is often difficult to get the family together for such small and social events as taking a break and having a chat. With LPC, the threshold is set low, with easy login and start of games. Having video chat with the whole family at the same time makes it feel like we are sitting around the same table.